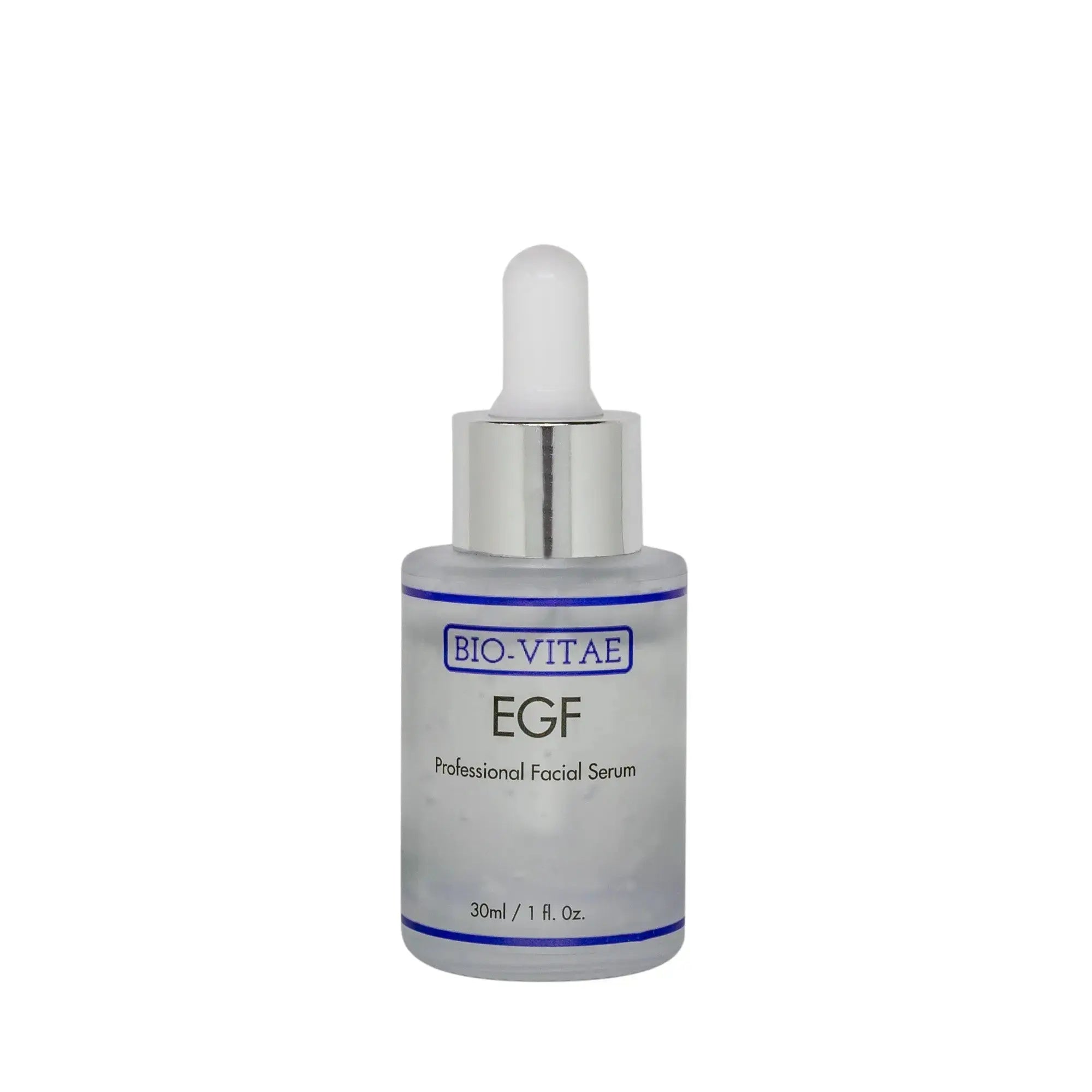 Quantity in stock:
In stock
Normal price

849,00 kr

Offer price

849,00 kr

Unit price

pr.
Free delivery
Free shipping over DKK 300
Free Gift
Gift for purchases over DKK 500.
Do you want younger and healthier skin? Then try our EGF Anti-Aging Serum!
This serum is specially developed to rejuvenate your skin and fight the signs of aging. With Epidermal Growth Factor (EGF) as its main ingredient, this serum helps stimulate cell renewal and increase skin elasticity, reducing the appearance of fine lines and wrinkles.
Our serum contains a high concentration of EGF (epidermal growth factor), a protein that plays an important role in regulating skin growth and regeneration. EGF occurs naturally in our skin, but as we age, our skin's production of EGF decreases, which can lead to signs of aging such as lines, wrinkles and loss of skin elasticity.
EGF Anti-Aging Serum helps increase the production of collagen and elastin, two important proteins responsible for giving the skin strength and elasticity. Collagen is also responsible for giving the skin strength, while elastin gives the skin elasticity and the ability to restore its original shape.
EGF can also stimulate cell growth and regeneration, which helps repair damage to the skin and improves the appearance of the skin. EGF can help increase the production of new skin cells, which can help reduce scarring and improve skin texture.
EGF Anti-Aging Serum gives results after a short period of use. Therefore, after just a few weeks, you will see a clear effect on the bags under the eyes and other treated areas.
Advantage:
Improves skin elasticity and firmness
Promotes cell renewal and improves skin structure
Reduces the visibility of fine lines and wrinkles
Increases the skin's collagen production
Counteracts the development of age spots
Gives the skin a healthy, youthful glow
Easy to use and suitable for all skin types.


Aqua, Butanediol, Lactic Acid, Allantoin, Hydroxyethylcellulose, Hexapeptide-1, Tripeptide-1, Imidazolidinyl Urea, Hydroxymethoxyphenyl Decanone, Sodium Hyaluronate, Propylene Glycol, Iodopropynyl Butylcarbamate, Ammonium Hydroxide, Dipotassium Glycyrrhizate, Acetyl S-Cow Pentapeptide-1 Sp
Rens huden og påfør et tyndt lag serum (2-4 dråber) på ansigt og hals. Serummet kan påføres med pipetten. Derved optages den ikke i hænderne.
Den kan dog også påføres med hænderne. Lad huden tørre af sig selv, så serummet trænger helt ind i huden. Afslut gerne med en god creme.
Let our customers speak for us